"Why Swanand Why"
Lyrics: Swanand Kirkire/ Kausar Munir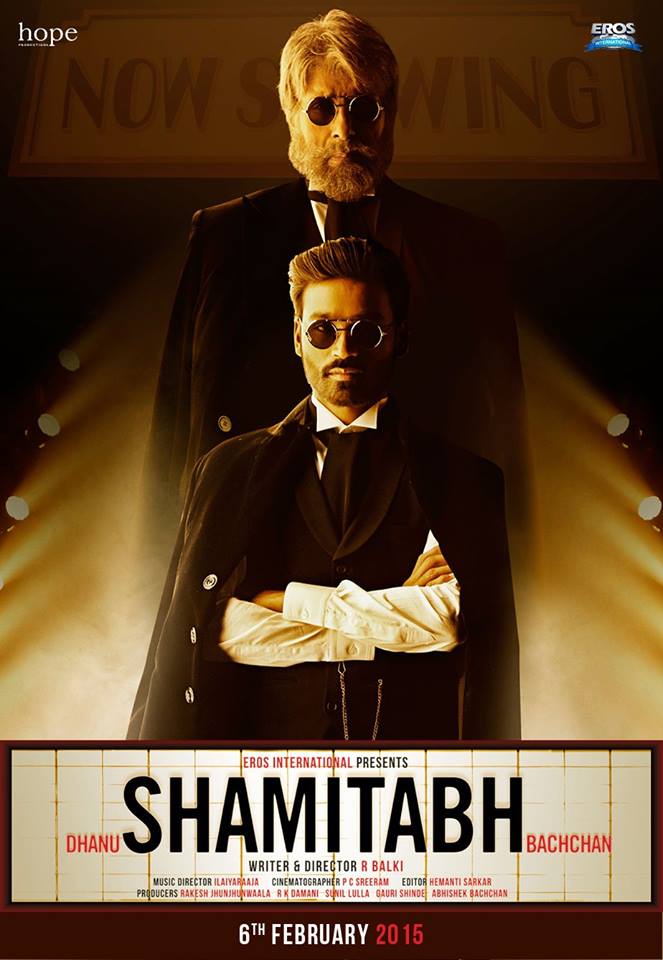 Ilaiyaraaja gives a very complex feel to this song: the piano that starts the song is haunting; Suraj Jagan sounds very angsty in rendering the celebratory lyrics by Swanand Kirkire about "phillum" (film). This very much tells about the mood of the actual film. The composition, as it enters interludes, starts sounding as dated as of '80s and even the main hook on which the entire song is built feels repetitive and also Jagan's vocals aren't smooth enough for this ship to sail.
This song is as bizarre as the title of the film. Composition of this song too is old-school: violins, trumpets and all. Problematic part is when Ilaiyaraaja treats it as a modern day composition with all electronic sounds stuffed into it. However, Caralisa Monteiro superbly transcends between these styles of compositions.
Again, Piddly's arrangement is full of exquisite violins and piano but such a peppy tune is let down by auto-tuned voice of Amitabh Bachchan… so badly done that it exhausts the feel of the song. We, fans of Raja Sir, will have to find grace only in the beautiful violins.
Illayaraja reworked on his 1980 composition Aasaya Kaathula from Rajnikanth's Johnny and remixed it to produce, again, an electronic laden track- but subtly done this time. The start is refreshingly catchy with that entire beat box, processed vox and acappella vocals, but the consistently bad lyrics of the album is at its worse here with all the homage to modern music icons (among which Kirkire and Shruti take pride to mention themselves). And this disgrace is further shorn by an off Shruti Haasan.
The same problem with the lyrics continues here too… it is nonsense, alright, but it is given the centerstage and the entire composition is developed around it that you cannot ignore it, and what is ignored is the spectacular arrangement that goes in the background which in this case is suitably retro.
Now perhaps this is the only track where the nonsense lyrics work, because it is so whimsical. It's an ad-jingle of the soap brand reimagined as a disco pop song with killing of germs tuned to the sound of guns! Wish this could be a fully realized and a longer track!
Kirkire's lyrics might be suitable for the situations in the film but for an album it needs to identify itself as whimsy, fantasy, nonsensical or funny. Sadly it falls in neither of one and that killed the songs' utility for repeated listening. Three stars, strictly for Ilaiyaraaja!